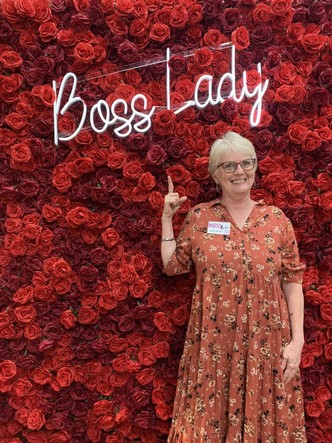 My name is Denise Myford and I am the owner of Red Dog Balloons. I have been a professional balloon twister for nearly 15 years. I twist at both large and small events and also design balloon gifts. Thanks for stopping by and supporting my small, family-owned business.

Love the idea but not a fan of balloons or possibly a latex allergy? We offer a box to replace the balloon. They also make beautiful gifts!
And last, but certainly not least, I thank God for this wonderful talent He has blessed me with. There's nothing more rewarding than doing something that you are passionate about and love to do and then see the results in laughter and joy that it brings to people in a hurting world.
Thank you, Jesus.